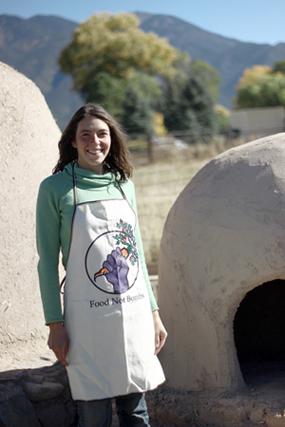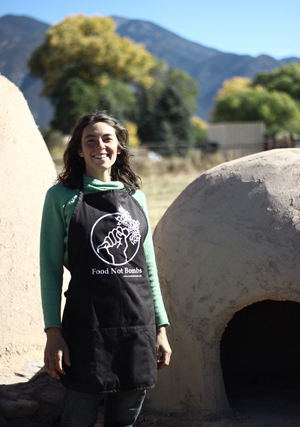 Food Not Bombs Aprons
Cook some amazing meals in your Food Not Bombs Apron.
These Food Not Bombs Aprons feature a large four color Food Not Bombs logo and the words Food Not Bombs above the pockets. The aprons are made by the women's collective Douglas Preata in northern Mexico of organic cotton. The are much stronger than most aprons so well worth having. We also have black aprons with a bright white logo above the pockets. These prices include shipping in the United States. Add $5 for orders outside the U.S.
TAN APRON
BLACK APRON





---

Food Not Bombs
P.O. Box 422, Santa Cruz, CA 95061 USA
575-770-3880
1-800-884-1136
menu@foodnotbombs.net
www.foodnotbombs.net
| Start a Food Not Bombs | Main Menu | Food Not Bombs Contacts | Donate A Dollar For Peace |